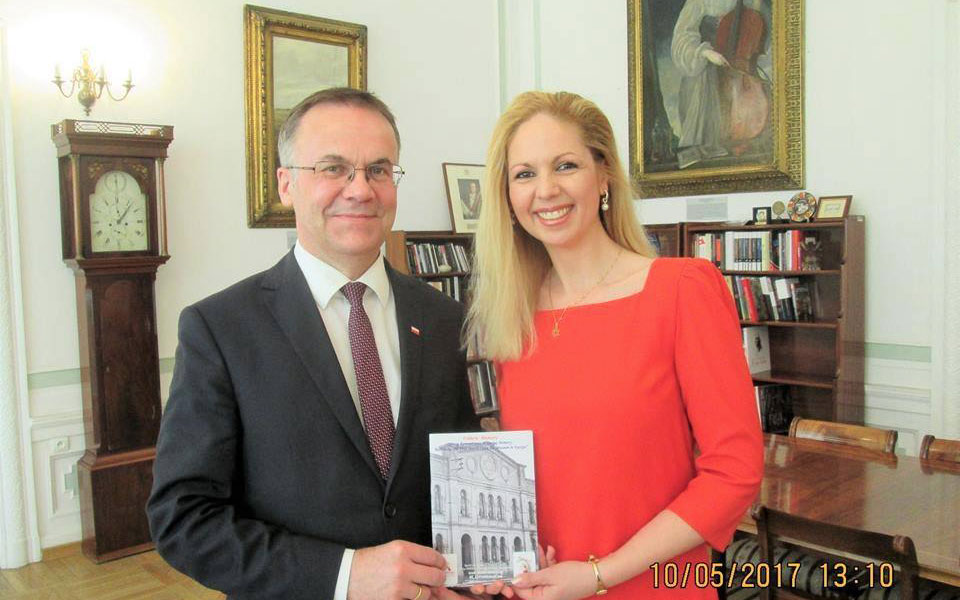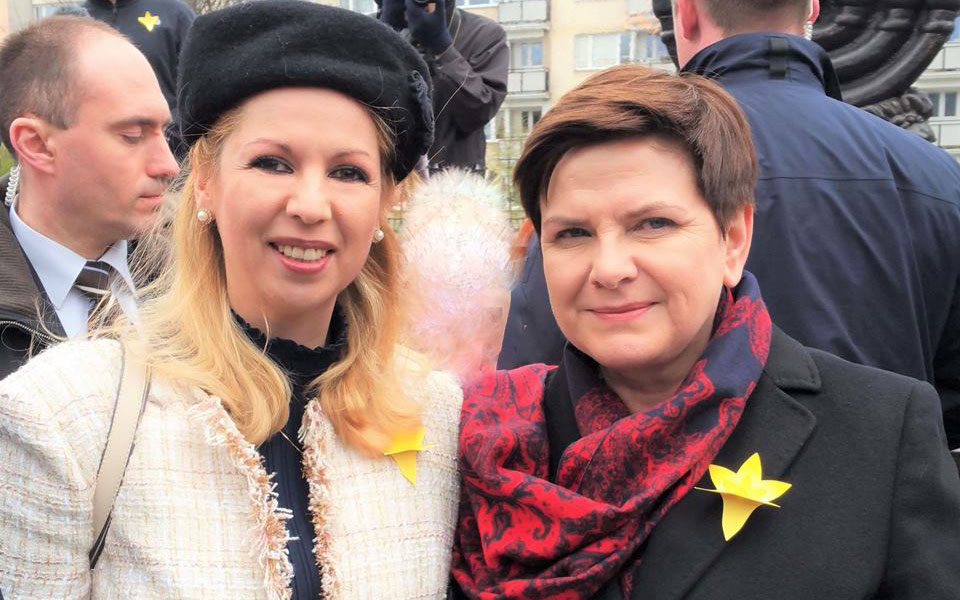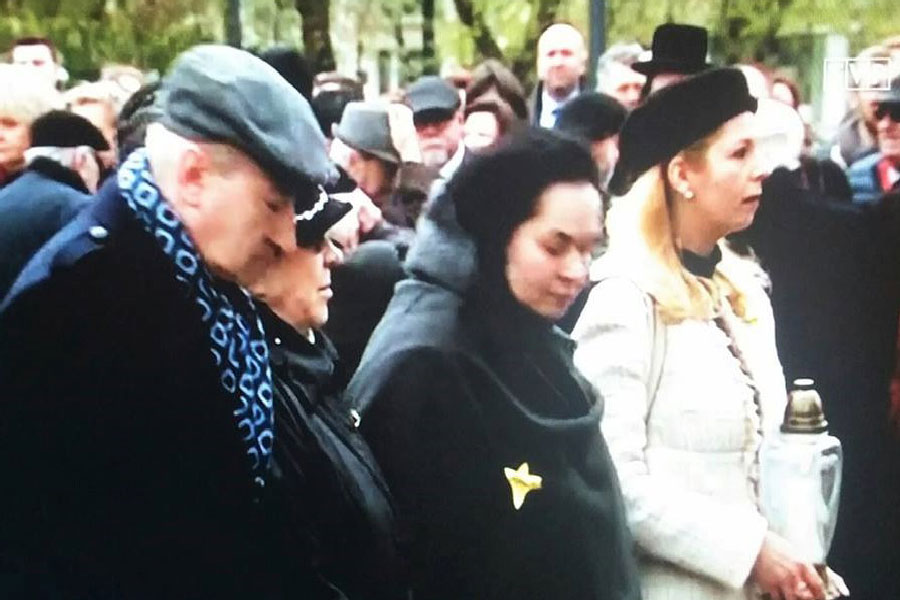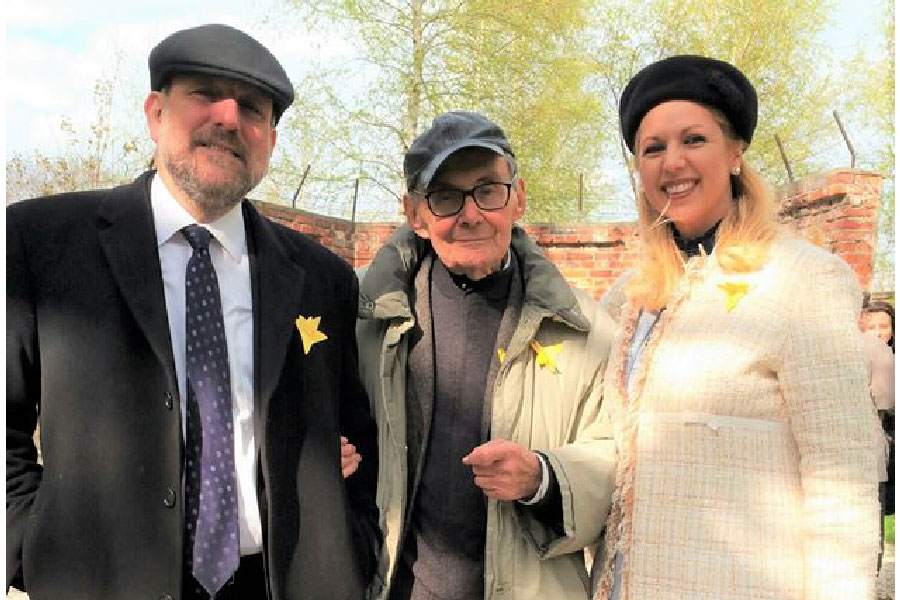 Warsaw : April and May 2017 have been rich in exceptional meetings for 'the Kesselman Museum in Radomsko'' !
* First of all, the meeting with the Prime Minister of Poland, Mrs Beata Szydlo, at the ceremony on the Anielewicza Square in Warsaw on April 19th 2017, commemorating the uprising of the Warsaw ghetto. TSKŻ, the biggest Jewish organization in Poland, organized that coming and invited "the Kesselman Museum in Radomsko" to join the event. See the video in "Medias".
At the end of the ceremony, the Prime Minister spoke with the Chief Rabbi of Poland, Michael Schudrich, with Gideon Nissenbaum of the "Nissenbaum Foundation" and with Rachel Kesselman, President-Founder of "Yiddele' Memory" and of the "Kesselman Museum in Radomsko", "the greatest showcase of tolerance and sharing of cultures in Poland and in Europe" according to the Minister !
* Again thanks to Artur Hofman, President of TSKŻ Poland, we were able to meet the Vice-Minister of Culture of Poland, Mr Jarosław Sellin, for an hour of talk about the development of the Jewish Museum in Radomsko. New projects are underway … Subscribe to our Newsletter and follow us on FB for up to date news !
* There was also the appointment with Pr Jakub Lewicki, Curator of the Monuments of Warsaw. A fruitful rendezvous concerning a few Jewish buildings of Radomsko to be preserved in an emergency so that they will not be destroyed and replaced by supermarkets !
Mr Lewicki, whose family saved Jews during the war, helps us greatly in this process.
* A special day on April 19th 2017 in Warsaw : the burial of 2 Sifrei-Torah (Torah scrolls), dating from before the Second World War, by the Chief Rabbi of Poland. The survivor of the Shoah, Marian Turski, President of the Governing Board of the Museum "POLIN" and a big fan of the "Kesselman Museum" was also present.
* And last but not least, there was the meeting with the very friendly Carlos Tapiero, Deputy Director of "Maccabi International". Our common provenance from Argentina contributed to an immediate mutual enthusiasm ! "Maccabi" being an emanation of "haKoakh" and the building that housed it in Radomsko still exists, Carlos caresses the eventuality of a visit of the Club to the "Kesselman Museum" ! In the brochure accompanying the tourist of the "Kesselman Museum in Radomsko", "Maccabi Radomsko" figures prominently ! Youth is the legatee of our memory…